Best-kept Secret
No Membership Fee; No Monthly Subscription

Pay by Class or Packs; Real Value for Money

Call or Email now to try at $100 ONLY
2C Welley Bldg.
97 Wellington St.
Central, Hong Kong
tel: (852) 2982 4308
email: Yoga Central
Opening Hours
15 minutes before & after classes – see Classes-Schedule for details
Yoga Central is the first yoga studio nested in Central, Hong Kong since May 1999. It continues to uphold its reputation as a sanctuary for effective yoga practice with personalized care and attention to students, and quality workshops with international teachers. We cater for students from all walks of life – our Iyengar-based yoga welcomes any body types and all ages from 8 and above.

The studio is fully equipped with mats, blocks, blankets, wall ropes and chairs. Bring your exercise clothes and join our classes to enjoy the serenity and peace in the heart of vibrant Hong Kong!





Follow our regular updates on Facebook or Weibo:
NEWSLETTER
We publish an e-newsletter every month. If you like to receive it, please email us and we will add you to our mailing list!
May 2014 Newsletter
Play in practice, lunch time special, yoga and mindfullness... MORE
Courses commencing March 2017 - structured with syllabus - check out below and email This e-mail address is being protected from spambots. You need JavaScript enabled to view it for details -
I. "Induction to Iyengar Yoga" 3 to 8 weeks, 12-hr in total - mid-March onwards; customized schedule and form your own group to suit your needs, ref. IY100, $1,300
II. "How to elevate from Level 2 to Level 3 poses - essential techniques" 10-week, 15-hr in total - 9 March to 25 May 25 (no class on Apr-13 & May-4) ref. IY202 Thursday 7.15-8.45pm $1,800
III. Maggie Tan's Teacher Training - Year 1 commencing March, min. 150 hrs at HK$18,000. Intro session on Sat 10-Dec 4pm.  Space limited.
Ray Lui will teach Monday Lunch Yoga from January 2017 onwards

2017 Workshop schedule posted with Carrie Owerko in March and Stephane Lalo in late Apr/early May - see Workshop

2016 X'mas & New Year Closure - 21-Dec to 2-Jan - please check your class teacher if they may host any classes

News at Foodpanda re Yoga Central-Iyengar Central - see https://www.foodpanda.hk/contents/food-yoga-pairing




 




 

 

 
Latest News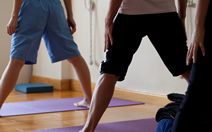 Ray Lui will teach Monday Lunch Yoga from January 2017 onwards
2017 Workshop schedule posted with Carrie Owerk...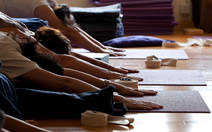 Courses commencing March 2017 - structured with syllabus - check out below and email yogacentralhk@gmail.com ...